http://www.pritistudio.com
Every day I find such brilliance, beauty and
creativity in blogland and I always wish
that I could share it with someone
right now!
I often forward the links to friends and family,
but at times I think they feel so overwhelmed
by my enthusiastic sharings that they do not
always open those links!
Somewhere on someone's blog
I found the idea to do a featured artist
and blogger feature right here -
and I created the prettiest badge
for you to display
the original image is from Vintage Made for You blogspot
My first artist and blogger that I am sharing with you
is PritiLisa of Pritistudio (www.pritistudio.com)
I have acquired quite a few of her pieces over the past few years
Lisa made this exquisite journal for me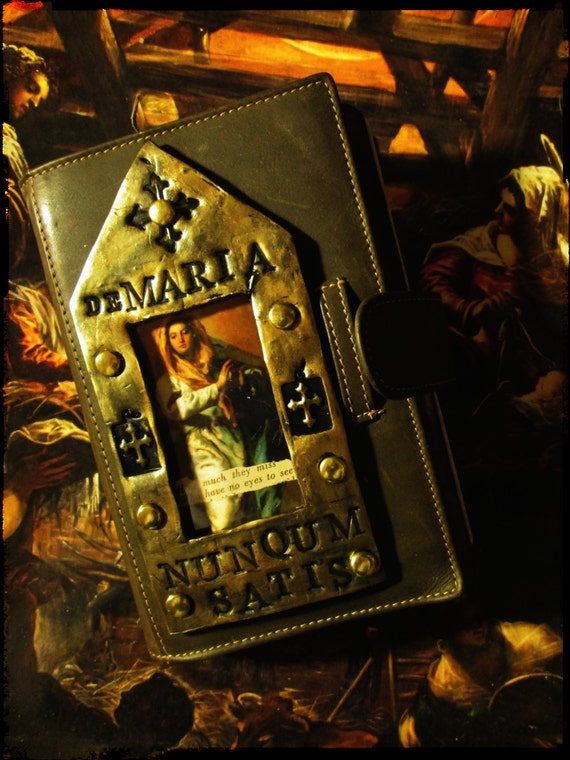 and I bought this tiny altered prayer book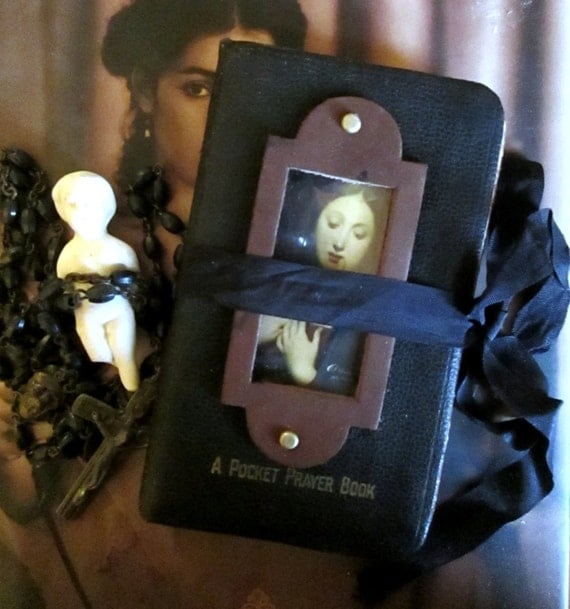 and this is my absolute favourite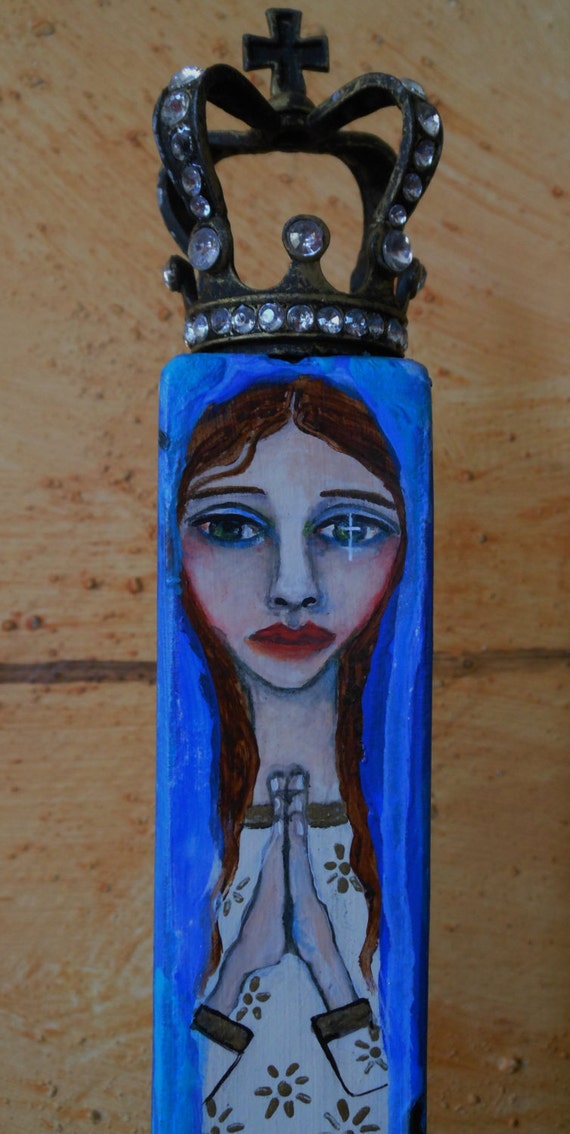 and this one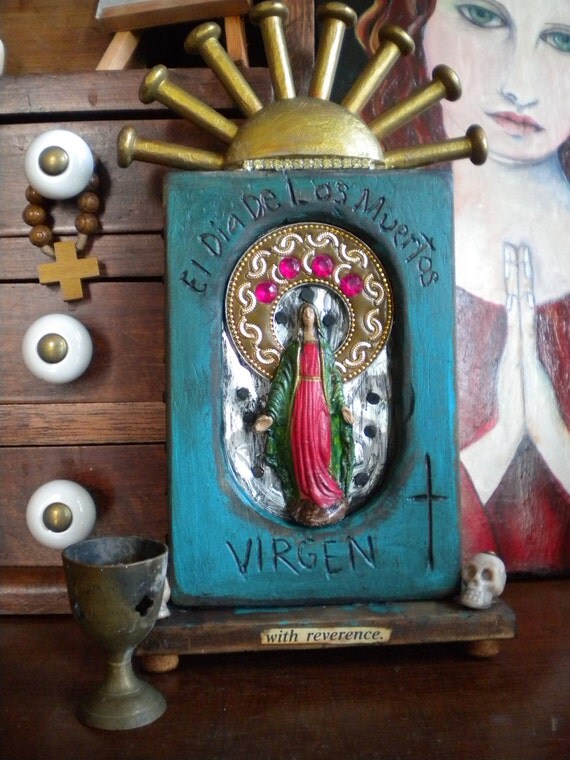 Lisa blogs from the heart.
She shares her vulnerabilities and her strengths.
Just by reading her blog, you get to know her
and she becomes a part of your world.
Her art ranges from hand made tiles
and mixed media prayer boxes and shrines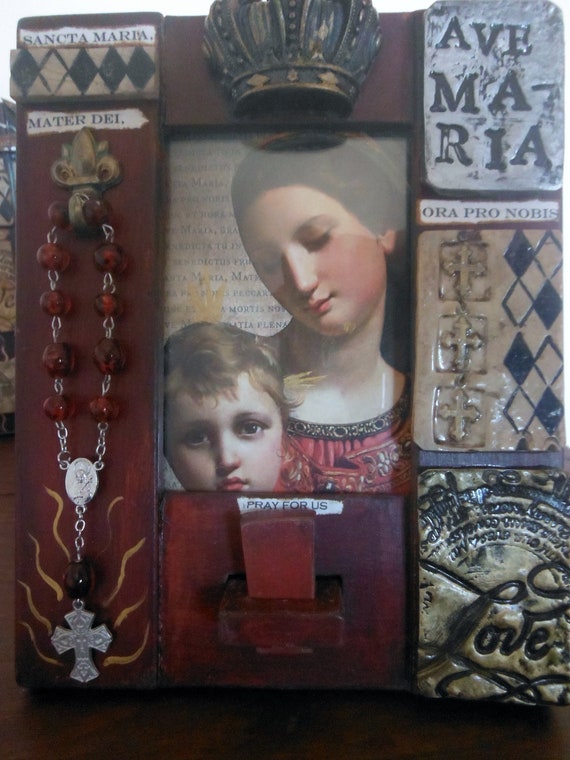 Holy Mary Rosary Shrine and Prayer Altar www.etsy.com/shop/pritistudio



to very unique art journals
to
beautiful original acrylic paintings
Mary is one of her favourite subject matters
as is Frida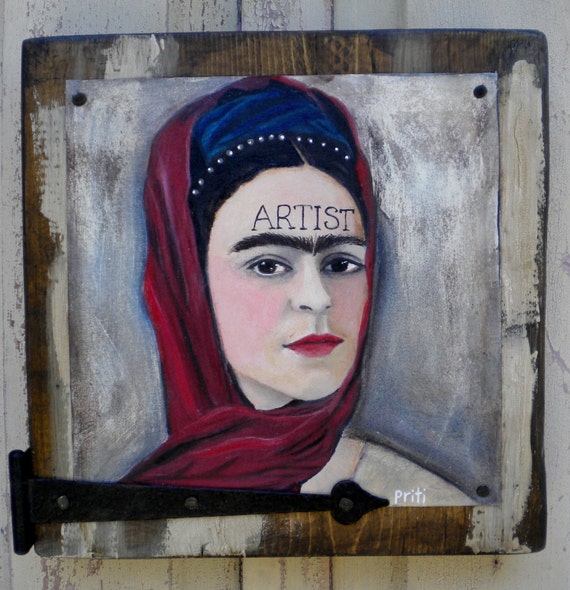 If you do not know PritiLisa, then please go
to www.pritistudio.com and
see for yourself.

and she has a beautiful shop on Etsy.com
at www.etsy.com/shop/pritistudio

Keep on writing and creating Lisa
and we will keep on visiting!!

love and blessings
Hettienne

p.s. remember to grab the pretty badge for your blog!