I discovered a brand new blog and shop!
I just love her miniatures - if her pictures
did not include the Marie Antoinette paper doll,
one would not know that they are miniatures!
This is a French day bed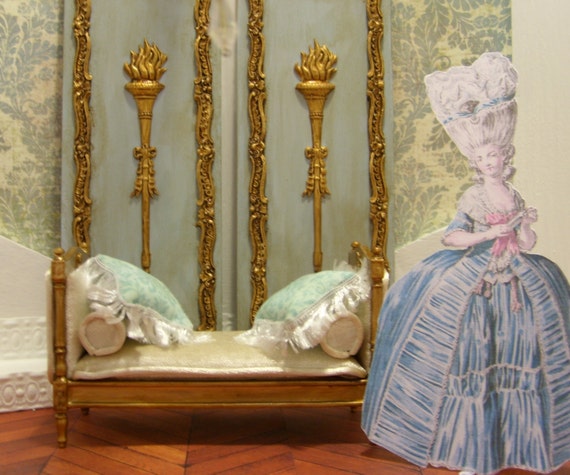 Her Etsy shop is very unusual and one of a kind in that
the context of the furniture, both historically and
culturally is included.
She explains that her love of miniatures
started as a child, and she focuses on French and Swedish
designs.
A Napoleon III style couch!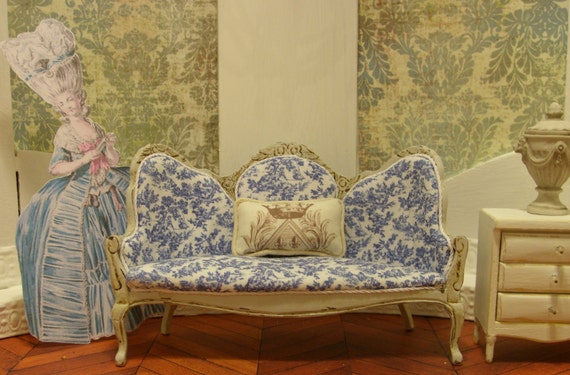 Her blog French Vellum Miniatures Interiors
you can read about how she finds the bits n pieces,
her process of putting them together,
her research and more
A Marie Antoinette bookcase with
hand made vellum books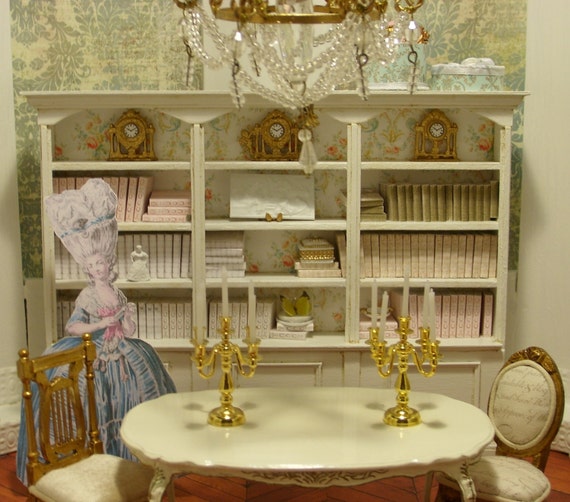 Look at this miniature scene - it is a miniature
terrarium in a box that she made
I just love these topiaries
Her blog is filled with beautiful photographs -
be prepared to be wowed! if you love
miniatures as much as I do.
You can find her Etsy shop at
https://www.etsy.com/shop/FrenchVellum
and her blog at