Maybe you have seen this invitation on my sidebar.
2 Bags Full for the second year in a row
is offering this blog party and already 222 bloggers have
signed up.
Here in South Africa, life is in a hiatus. The schools close for
close to two months; the builders trade closes for a month;
families get together and all focus is on Christmas and New Year
celebrations, holidaying by the sea side, cooking many meals
for the family and no time is left for blogging!!
So this blogging party is just what I am looking for!
With so many blogs participating one is sure to find new inspiration,
creative ideas and kindred souls!
And just to add to my inspiration to create,
I am offering a give-away!!
The party post and give-away will go up here on
23 January 2014 and one of those who comment
on the post, will receive the give-away.
What will I gift as a give-away?
I am thinking maybe one of my handmade pendants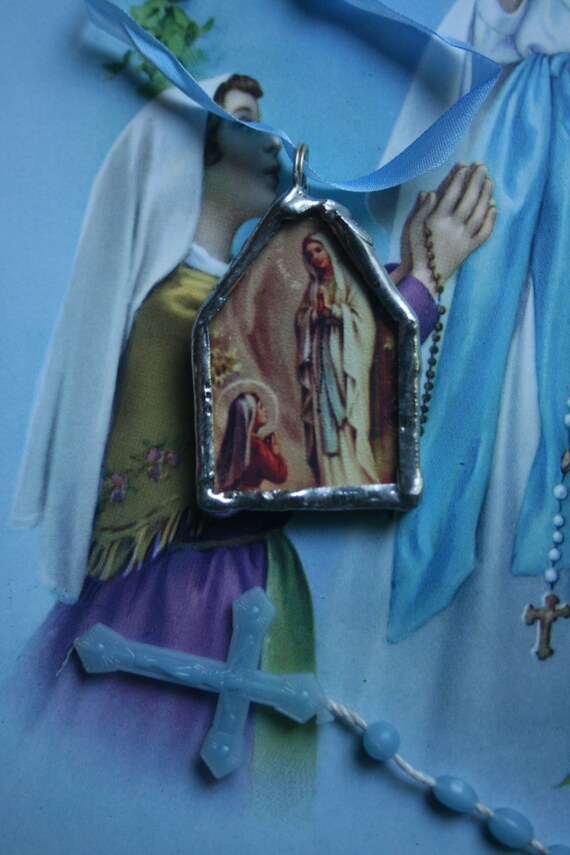 see my pendants on Her Grace on Etsy.com
https://www.etsy.com/shop/Devata
or maybe a handmade shrine of the Madonna!
My other blog Her Grace by Devata
http://hergracedevata.blogspot.com
will always be participating, you have two chances
of winning a give-away!
So exciting!
Maybe you would like to participate as well - just find your way to
where you will find full instructions!
blessings