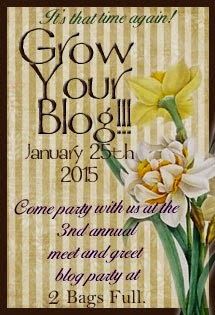 Welcome to Cloister of the Heart and thank you
for visiting my home in blogland.
I write to you from Cape Town in South Africa
where we are in the middle of a very hot summer.
When I joined the world of blogging five years ago
I was surprised to find a world of support, encouragement,
friendship and a connection with kindred spirits.
Women through the ages have always gathered and formed
circles of community. A place to honour the life cycles,
the changes that we witness and go through,
a place to lament, a place to celebrate,
a community of witnesses and participants.
And now we do it online.
Here I have found sisters of the brush, of the pen,
and sisters of the soul.
And what a powerful community it is.
Through the support of my blogging circles
I started to share my ideas and creations.
I could share my thoughts on creativity, spirituality
and other things of the heart and I always found
acceptance and delight somewhere.
Maybe you would like to join in?
Here I share with you my love of many things.
My art is an eclectic mix of 'everything and
many things' - I think it is called assemblage.
Art is a vehicle of expression for all of us
and I attempt to catch hold of a beautiful
bubble of what I see and experience in
the world, and translate it into art, which I regard as the
language of the soul.
Images speak for themselves. You do not
someone to interpret for you.
I enjoy using Soulcollage to make the unconscious
conscious
I collect dolls and it is an on-going fascination
to create a story house for each one in the form of a
shadow box. Most of them I collect on my travels
and then the box becomes a keepsake of my adventures.
Bride of Arles that I brought back from my trip to the South of France
I have a shop on Etsy and create jewellery and other
small items
And as you have no doubt by now realised, I am devoted
to the Feminine Divine and in particular Blessed Mary.
This devotion is not bound to any religion or creed, but
it is an inner journey of making the unconscious conscious
and making sense of the other realms and the impact of
Divine Love in our lives and the world.
Here you will find paper dolls :
shrines of all shapes and sizes
and I enjoy featuring other artists' and bloggers'
Then there is my love of gardening,
my paintings
and of course my pilgrimages to sacred
sites around the world.
If you find something here that speak to your heart
and makes you smile, then please kick off your shoes,
sit back and walk with me
through the Cloister of the Heart.
blessings on your journey
Hettienne